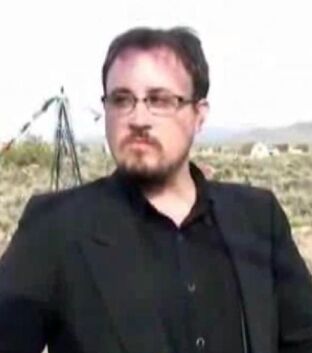 The Cinema Snob by Brad Jones started like many other shows on TGWTG.com. It got its start on Youtube and eventually took off to its own site. Brad started his show in 2007 long before he joined TGWTG.com in 2010. The idea for Brad's character came from a 1984 episode of "Siskel and Ebert" when Ebert went on a rant about "Friday the 13th: The Final Chapter". Ebert went into exhaustive detail about the film and Jones felt it was just a slasher film. Nothing more. The review inspired him to start his own show by essentially being a snob reviewing movies good or bad. In this show, he reviews Z list Exploitation movies, movies that aren't seen by the general public.
Starting with "Slugs", Brad began to release some of his older reviews onto TGWTG.com
Episodes on TGWTG.com
Edit
These episodes are the ones found on TGWTG.com. All of his 2007-2009 episodes can be found on his site.
| Episode Number | Name | Date Released |
| --- | --- | --- |
| 1 | E.T. The Porno | January 6th, 2010 |
| 2 | The Cinema Snob Goes Hollywood | January 7th, 2010 |
| 3 | The Best Horror Films of the Decade | January 11th, 2010 |
| 4 | Lady Terminator | January 12th, 2010 |
| 5 | The Worst Films of the Decade | January 18th, 2010 |
| 5 | Nudist Colony of The Dead | January 21st, 2010 |
| 5 | Bloody New Year | February 2nd, 2010 |
| 6 | Brazilian Star Wars | February 7th, 2010 |
| 7 | The Sinful Nuns of Saint Valentine | February 14th, 2010 |
| 8 | Universal Soldier | February 27th, 2010 |
| 9 | The Astro-Zombies | March 3rd, 2010 |
| 10 | Turkish Star Wars | March 10th, 2010 |
| 11 | Porno Holocaust | March 11th, 2010 |
| 12 | Beaver & Buttface | March 12th, 2010 |
| 13 | Sadomania | March 14th, 2010 |
| 14 | Brad and Jerrid Shit Their Pants | March 16th, 2010 |
| 15 | Troll 3 (Part 01) | March 19th, 2010 |
| 16 | Troll 3 (Part 02) | March 26th, 2010 |
| 17 | Top 10 Best "Manimal" Moments | March 28th, 2010 |
| 18 | Blood Sucking Freaks | April 2nd, 2010 |
| 19 | Devil Times Five | April 6th, 2010 |
| 20 | Troll | April 10th, 2010 |
| 21 | Demented Death Farm Massacre | April 11th, 2010 |
| 22 | Troll 2 | April 12th, 2010 |
| 23 | Don't Open Till Christmas | April 13th, 2010 |
| 24 | Kung Tai Ted: Return of the Street Fighter | April 13th, 2010 |
| 25 | Halloween III: Season of the Witch" Trailer | April 15th, 2010 |
| 26 | Brad and Jerrid Play Candyland | April 18th, 2010 |
| 27 | Death Nurse | April 19th, 2010 |
| 28 | Death Bed The Bed That Eats | April 20th, 2010 |
| 29 | The House of the Devil | April 22nd, 2010 |
| 30 | Curse of the Cannibal Confederates | April 23rd, 2010 |
| 31 | Death Nurse 2 | April 28th, 2010 |
| 32 | "Mother's Day" | May 9th, 2010 |
| 33 | Video Violence 2 | May 11th, 2010 |
| 34 | Year Two: Bad Movie Cinema Snob: McBain | May 18th, 2010 |
| 35 | Deathrow Gameshow | May 26th, 2010 |
| 36 | The Body Shop | May 29th, 2010 |
| 37 | Las Vegas Bloodbath | June 5th, 2010 |
| 38 | Alien 2 On Earth | June 8th, 2010 |
| 39 | Ax 'Em | June 10th, 2010 |
| 40 | American Commando 3 - Savage Temptation | June 21st, 2010 |
| 41 | Hardgore | June 24th, 2010 |
| 42 | Superman: The 1975 Musical | July 1st, 2010 |
| 43 | Island of Death | July 8th, 2010 |
| 44 | Hell's Bloody Devils | July 29th, 2010 |
| 45 | Redneck Zombies | July 30th, 2010 |
| 46 | Super Hornio Brothers | August 5th, 2010 |
| 47 | The Expendables (1988) | August 12th, 2010 |
| 48 | Caligula (Part I) | August 20th, 2010 |
| 48 (Cont) | Caligula (Part 2) | August 26th, 2010 |
| Special | Caligula Gag Reel | September 8th, 2010 |
| 49 | Violent Shit | September 9th, 2010 |
| 50 | Slugs | September 23rd, 2010 |
| 51 | Inglorious Bastards 2 | September 30th, 2010 |
| 52 | Creepozoids | October 6th, 2010 |
| 53 | Super Hornio Bros. 2 | October 12th, 2010 |
| 54 | Satan's School for Girls | October 14th, 2010 |
| 55 | Dolemite | October 21st, 2010 |
| 56 | The Geek | November 4th, 2010 |
| 57 | Chatterbox | November 11th, 2010 |
| 58 | Weasels Rip My Flesh | November 18th, 2010 |
| 59 | Home Sweet Home | November 25th, 2010 |
| 60 | Violent Shit 2 | December 5th, 2010 |
| 61 | Zombi 7 | December 9th, 2010 |
| 61 | Silent Night Deadly Night, Part 2 | December 18th, 2010 |
| 62 | The 10 Best Cinema Snob Moments of 2010 | December 30th, 2010 |
| 63 | New Year's Evil | January 6th, 2011 |
| 64 | Pussy Talk | January 13th, 2011 |
| 65 | The Forgotten Nic Cage: "Zandalee" | January 18th, 2011 |
| 66 | Dressed to Fire | January 20th, 2011 |
| 67 | Italian Batman | January 27th, 2011 |
| 68 | The Forgotten Nic Cage: "The Best of Times" | February 1st, 2011 |
| 69 | Driller Killer | February 3rd, 2011 |
| 70 | Star Odyssey | February 11th, 2011 |
| 71 | Werewolf in a Girl's Dormitory | February 22nd, 2011 |
| 72 | Billy the Kid vs Dracula | February 23rd, 2011 |
| 73 | Jesse James Meets Frankenstein's Daughter | March 2nd, 2011 |
| 74 | Night Trap | March 9th, 2011 |
| 75 | Las Tortugas Pinjas | March 16th, 2011 |
| 76 | Grizzly II - The Predator | March 28th, 2011 |
| 77 | The Refrigerator | March 30th, 2011 |
| 78 | Alice in Wonderland: An X-Rated Musical Fantasy | April 6th, 2011 |
| 79 | The Galazy Invaders | April 7th, 2011 |
| 80 | Geek Maggot Bingo | April 13th, 2011 |
| 81 | Cannibal Holocaust | April 14th, 2011 |
| 82 | Night of Horror | May 5th, 2011 |
| 83 | Oversexed Rugsuckers From Mars | May 18th, 2011 |
| 84 | Dracula (The Dirty Old Man) | May 25th, 2011 |
| 85 | Pieces | May 26th, 2011 |
| 86 | Beware! Children at Play | June 2nd, 2011 |
| 87 | A Clockwork Orgy | June 15th, 2011 |
| 88 | Nail Gun Massacre | June 16th, 2011 |
| 89 | The Tormentors | June 29th, 2011 |
| 90 | Nightdreams | July 7th, 2011 |
| 91 | Pink Flamingos | July 13th, 2011 |
| 92 | Caligula II: Messalina, Messalina | July 20th, 211 |
| 93 | Nekromantic | July 28th, 2011 |
| 94 | Violent Shit III - Infantry of Doom | August 3rd, 2011 |
| 95 | Hitler - Dead or Alive | August 11th, 2011 |
| 96 | The Stewardesses 3D | August 17th, 2011 |
| 97 | Entrails of a Virgin | August 18th, 2011 |
| 98 | Salo or the 120 Days of Sodom | August 22nd, 2011 |
| 99 | Blood Feast | August 31st, 2011 |
| 100 | Child Bride | September 7th, 2011 |